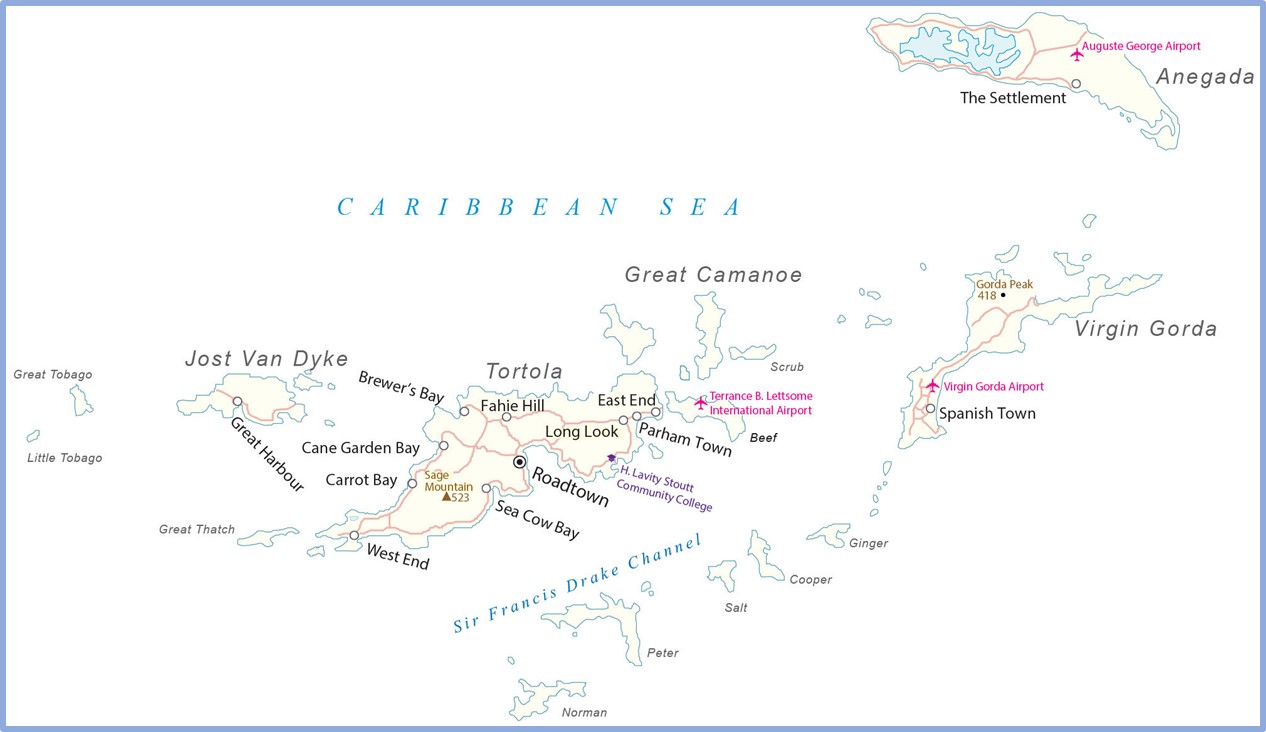 The British territory consists of 4 larger islands (Tortola, Anegada, Virgin Gorda, Jost Van Dyke & 32 smaller islands & islets.  20 are uninhabited & include Great Tobago, Salt, Peter, Cooper, Norman, Guana, Beef, Great Thatch, Little Thatch & Marina Cay.
Once in the BVI, the ideal way to travel around the many islands is by Boat, Ferries, Charter Boats & Water Taxis run regularly between the larger islands of Tortola, Virgin Gorda, Jost Van Dyke & Peter Island.
Anegada Island
Anegada is one of the British Virgin Islands, part of a coral archipelago in the Caribbean Sea. A low-lying coral island, it's known for secluded beaches like Loblolly Bay & Cow Wreck Beach. Waterside restaurants feature Anegada lobster. The island is home to flamingos, rock iguanas and rare plant species like sea lavender. Offshore, Horseshoe Reef is rich in marine life & dotted with shipwrecks.  It takes a couple of hours sailing from Tortola to get to Anegada.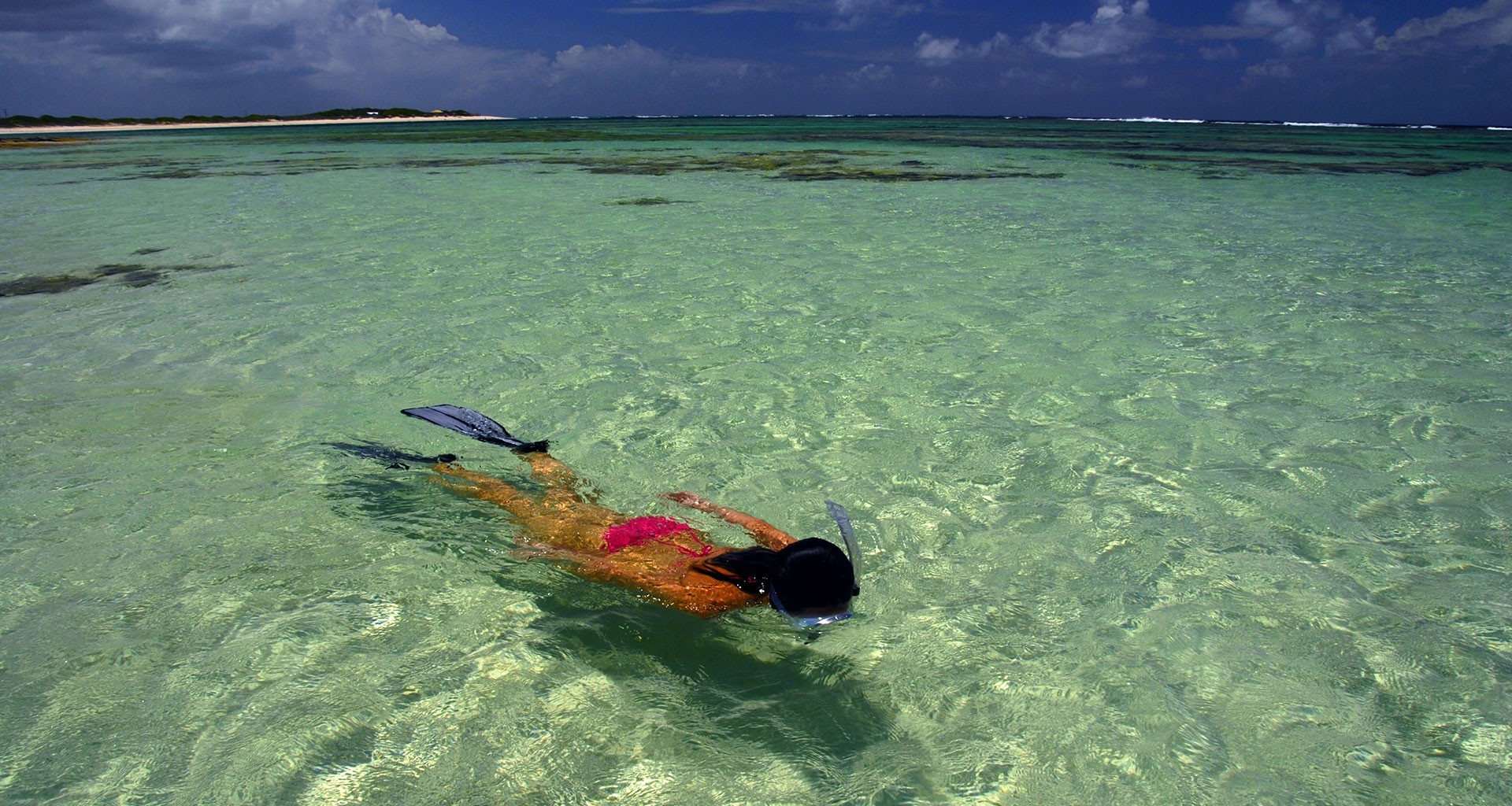 Anegada is one of the archipelago's most unique islands, given its nearly level coral & limestone topography.  The island rises 28 feet above sea level at its highest point!  The island is also surrounded by striking reefs, underwater caves, tunnel formations & age-old shipwrecks, making it a popular spot for snorkelers & SCUBA divers. Expect to spot needle fish, bonefish, stingrays, parrot fish. 
Nature enthusiasts will also discover much to love on Anegada, thanks to a largely isolated ecosystem that incorporates several interesting native species.  Rock iguanas, wild orchids, lush tropical vegetation & colourful exotic birds. The nature trail at Bones Bight, the views at Nutmeg Point are a real must during your visit.  Enjoy the shores of Cow Wreck Beach, Flash of Beauty, Bones Bight & Windlass Bight. 
There's plenty of human history to discover on Anegada as well, from ancient Arawak conch mounds in the East End to wreckages of numerous Spanish galleons, American privateers & British Galleons in the surrounding waters.  The island's main township is The Settlement home to unique island-style lodging & shopping.  It only take a couple of hours by boat from Tortola!  Great day out...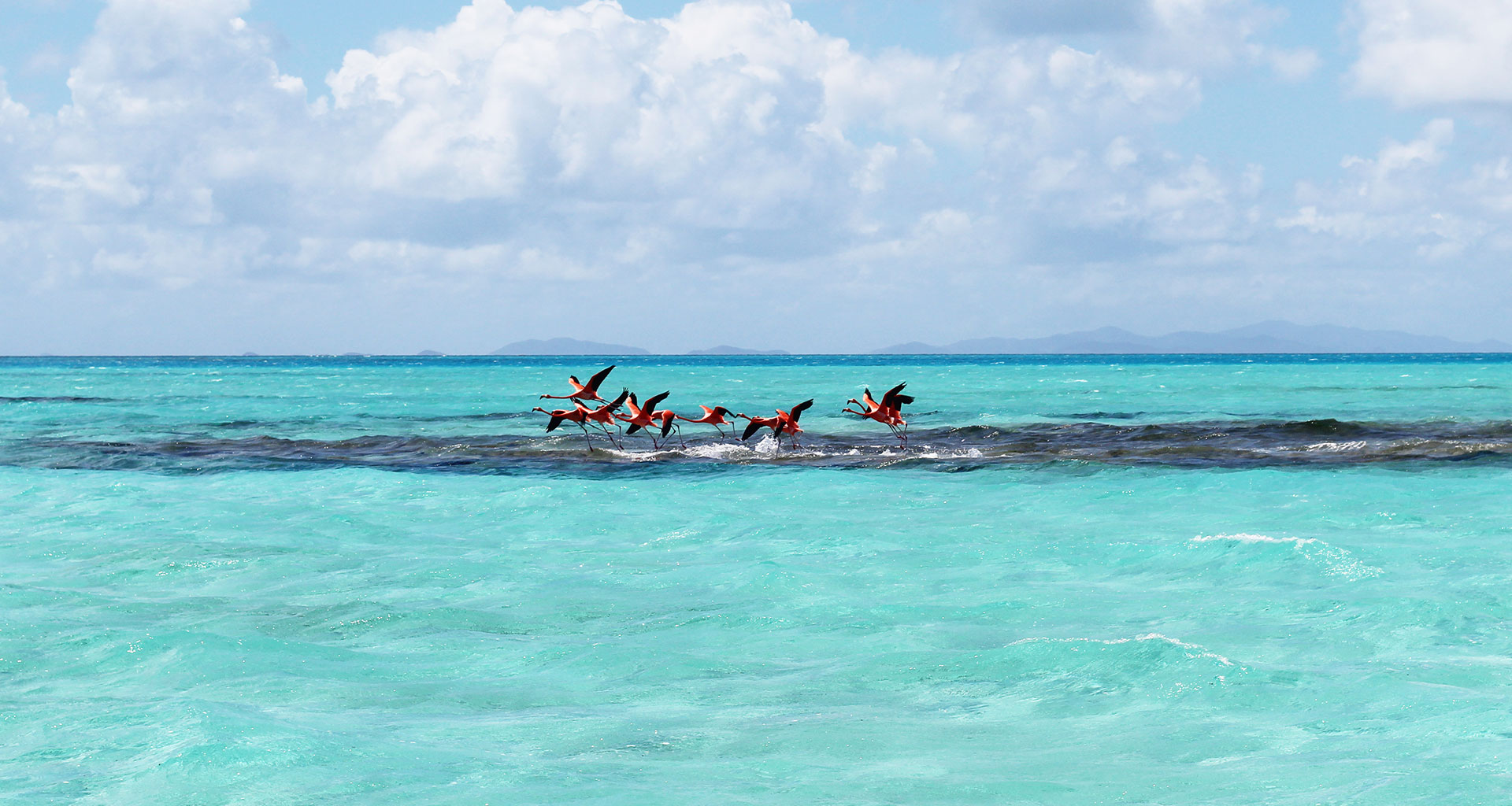 Cooper Island
 
Cooper Island Beach Club, Manchioneel Bay, Cooper Island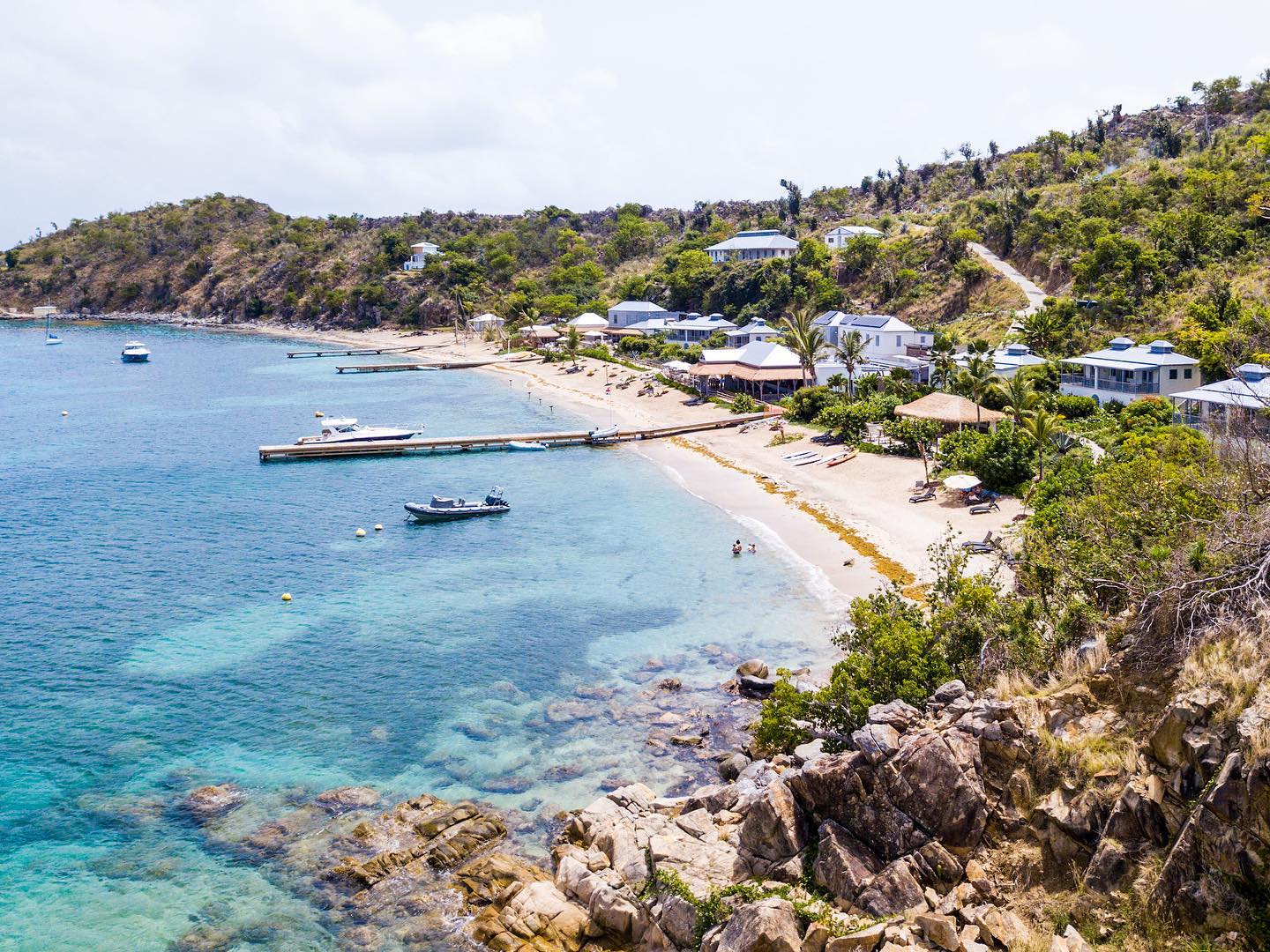 t: +1 284 543 2266
e: restaurant@cooperislandbeachclub.com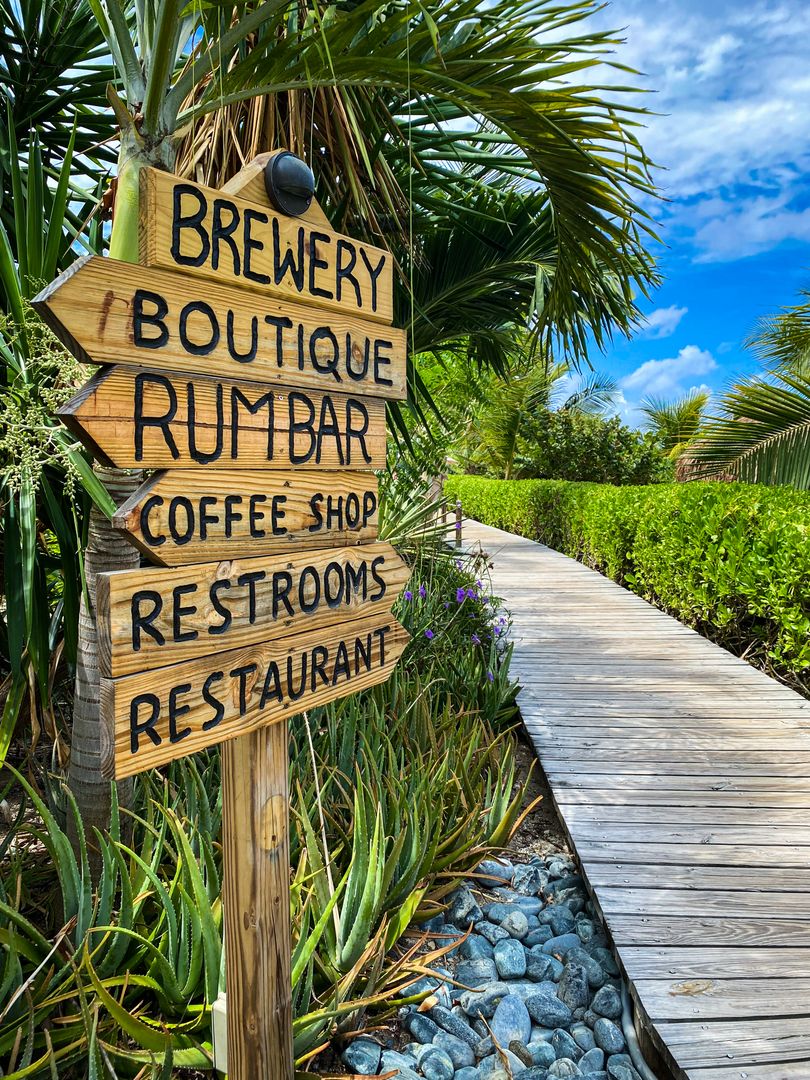 Cooper Island Beach Club is family owned, an eco resort on the sandy northwest shore of Cooper Island.  Off-grid & self-sufficient in power & water.   Manchioneel Bay's is a sandy beach abundant with marine life, excellent swimming & snorkelling can be enjoyed on island.  There are around 40 mooring buoys in the bay for boating visitors.  
Coffee Box at the northern dinghy dock is a fantastic coffee shop offering a full range of gourmet delights.   Organic espresso, Italian gelato & home-baked pastries.  A thatched gallery roof provides shaded seating, power outlets for laptops & free WIFI.  Multi-level decks provide additional seating & elevated views of The Sir Francis Drake Channel.
The Rum Bar has a collection of over 280 rums, the largest selection in the Virgin Islands!  Featured are a range of house-infusions, rare aged rums & classic cocktails made with rums from all over the world.  Try a rum sampler board, a member of staff will explain about their origins & history while you take in the atmosphere.   There are also homemade rum infused chocolates😊
The Restaurant has delicious meals on offer, along with ocean views.  Lunch Service 12pm – 3pm, Dinner Service 5:30pm – 8:30pm (reservations required for dinner).  Dress code is Smart Casual & we kindly ask you to wear shoes, shirts & cover ups when coming for Dinner.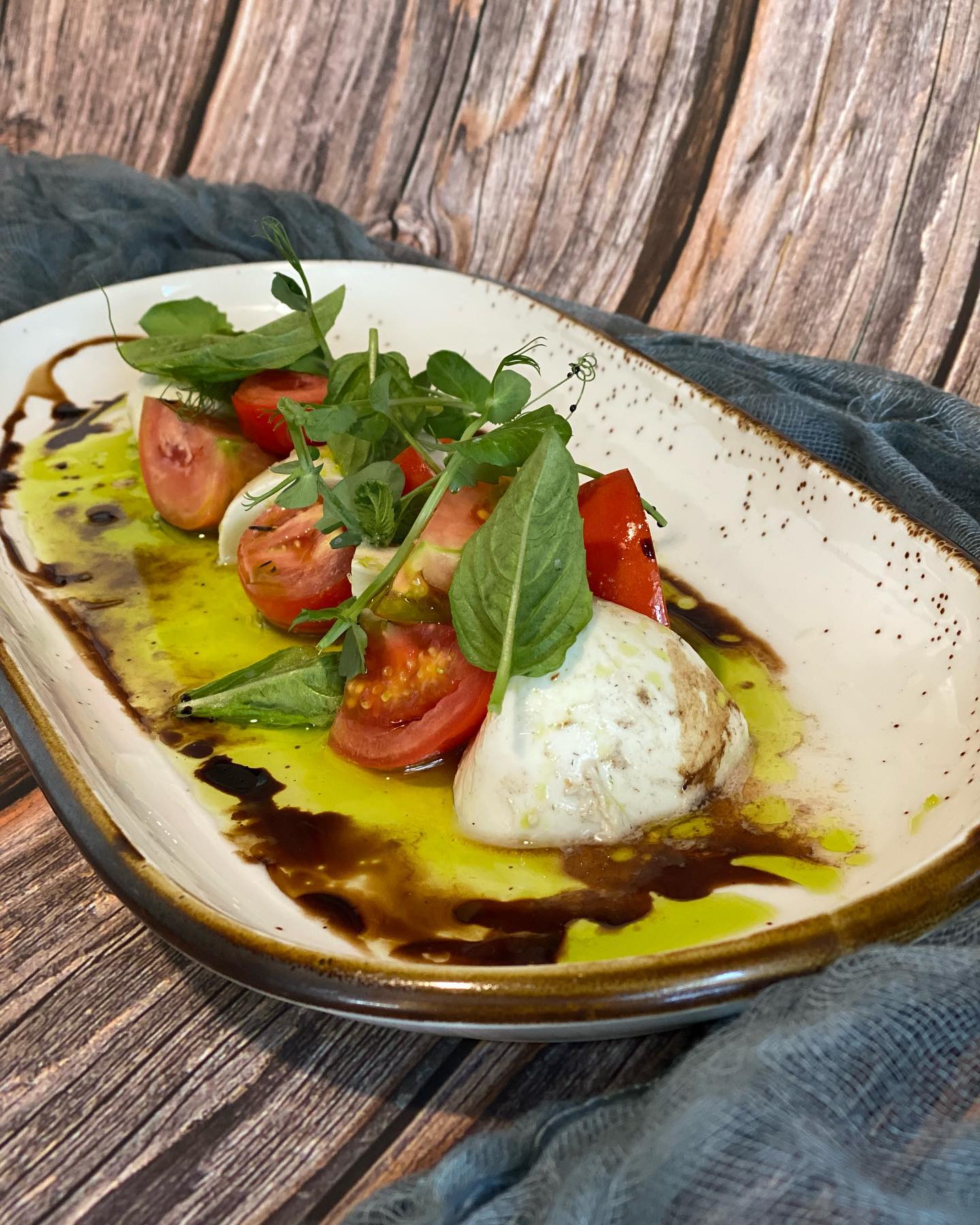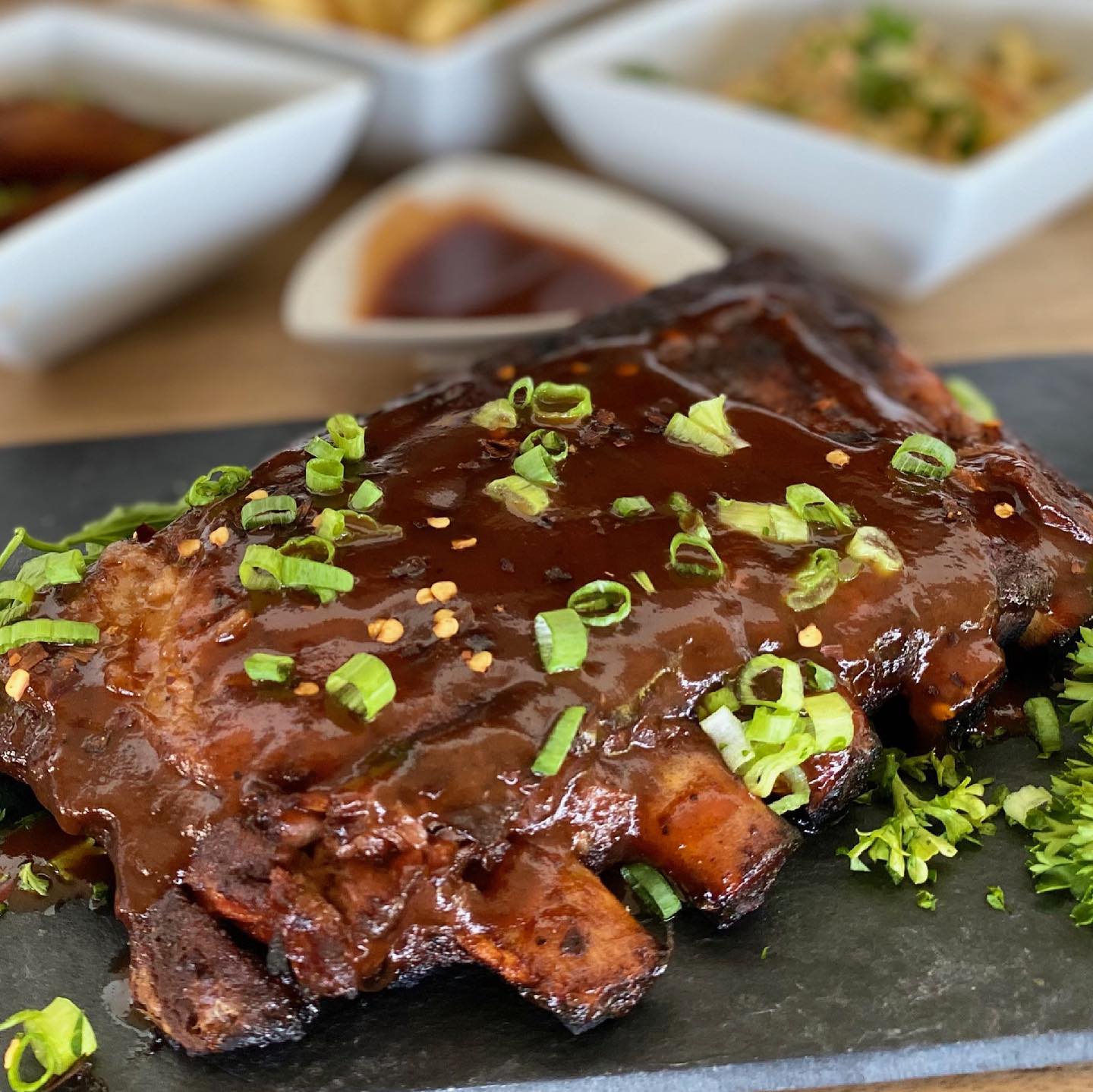 Great Camanoe Island
Great Camanoe is a small island just north of Beef Island & Northeast of Tortola in the British Virgin Islands.  A group of islands that forms part of the archipelago of the Virgin Islands, in the Atlantic Ocean & Caribbean Sea.  The island is primarily a residential island, divided into two communities, Indigo Plantation & The Privateers, on the Southern half of the island.  Access to the island is by boat only, visitors often anchor at Lee Bay or Cam Bay, a National Park & a great site for snorkelling. We have a villa on our site for a getaway adventure on Great Camanoe.
Across from Great Camanoe are the isands of Marina Cay & Scrub Island, where there are restaurants, bars & entertainment during the season.  When moored off Marina Cay, you can kayak or snorkel along Great Camanoe's shoreline & around Marina Cay.  Great Camanoe is the 7th largest island in the territory & covers about 833 acres. 
Guana Island
Guana island is one of the remaining privately owned islands in the BVI.  It has 7 white powder-sand beaches & 850 acres of tropical forest, mountains, hills & valleys.  The island is mostly natural preserve & has a small resort. 
In the 18th century, two Quaker families came to Guana as part of what was called "The Quaker Experiment", this lasted for about 45 years in the BVI.  They cultivated Sugar Cane on the island.  There are 2 cannons still on Guana today which along with other artifacts give insight into Guana's earlier history.
This private island is owned by Dr. Henry Jarecki & his wife Gloria. The Jarecki's purchased the island in 1974.  They have managed to keep the island in pristine condition & have brought back much of the flora & fauna that once existed here.  Guana Island has long been of interest to zoologists, botanists, biologists & marine biologists.  They have spear headed several conservation projects throughout the BVI in an effort to bring back as many threatened & endangered species as possible. The roseate flamingo is one such bird that has been brought back & the Anegada Rock Iguana is another that is being given a leg up.

Guana Island is a wildlife sanctuary with it's own little eco system, complete with a natural salt pond.  Many yacht charter guests are astounded by the number of different birds & sealife that can be spotted here.  Rain makes a huge difference to these islands, but the remarkable thing is how quickly the vegetation regenerates.
Snorkelling at Monkey Point is a real delight with waves of small fish & large tarpon making a meal of them.  Depth is about 30' & you will also find two small caves here.  Experienced divers may want to head over to Muskmelon Bay, where you will find unbelievable reefs at depths of about 60 to 85 feet.
Jost van Dyke
White Bay
This has powdery white sand, popular anchorage for day sails.  It has several bars, a small hotel & is the home of the Soggy Dollar Bar & famously The Painkiller!  Originated & perfected at the Soggy Dollar Bar in the 1970's, this smooth, full-flavored rum cocktail has become the essence of Caribbean imbibing.  The correct concoction of premium dark rum, cream of coconut, pineapple & orange juice (proportions are secret), topped with fresh grated Grenadian nutmeg makes the swim (no dock) to the Soggy Dollar Bar worth the effort. 
w: https://www.soggydollar.com/
f:   https://www.facebook.com/soggydollarbarBVI/
i:   https://www.instagram.com/soggydollarbar/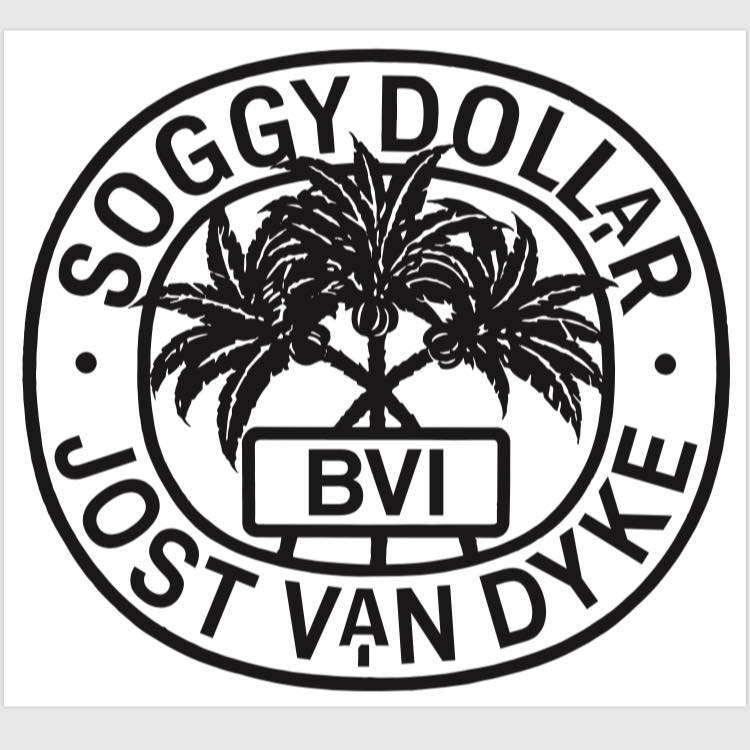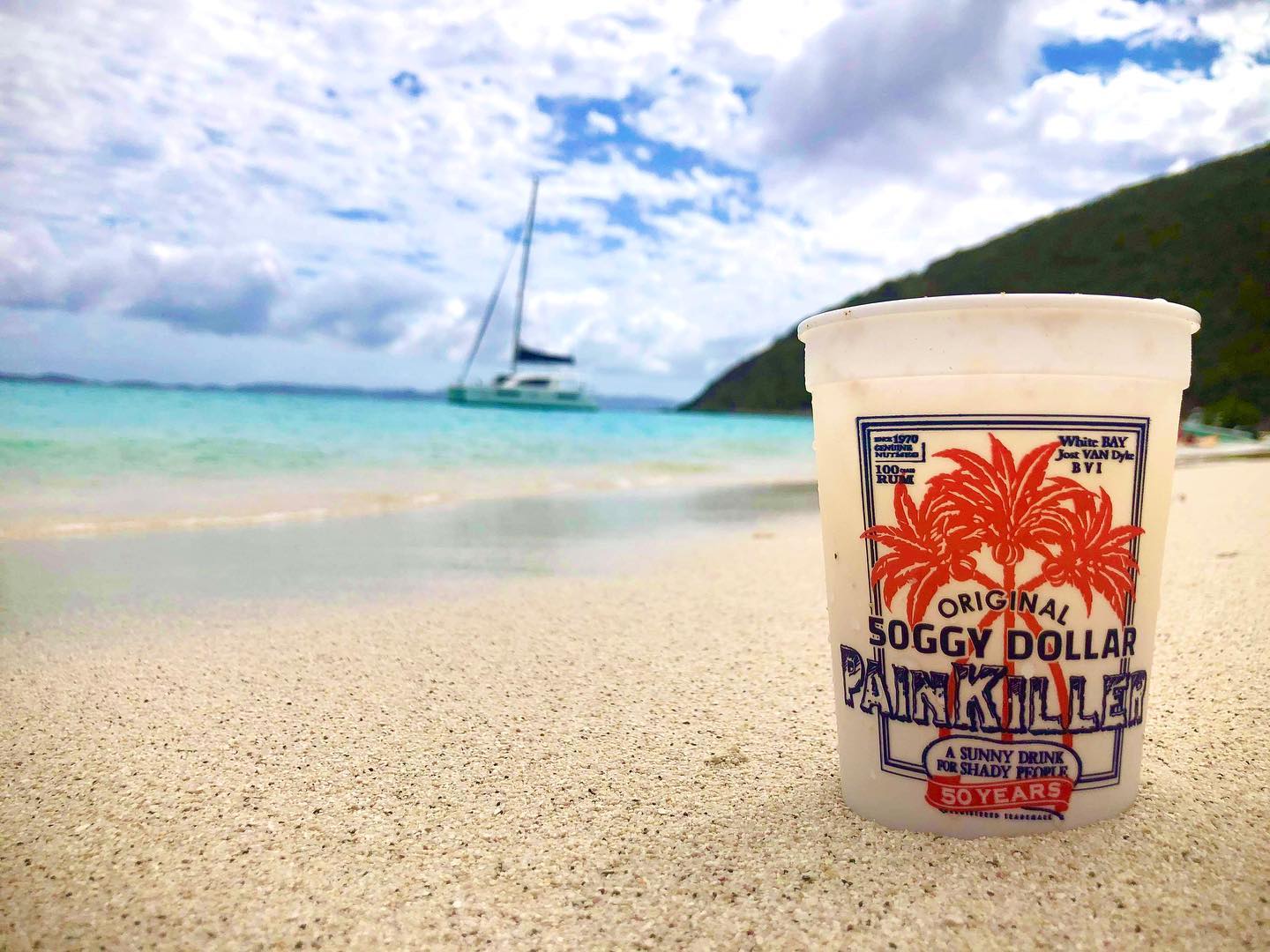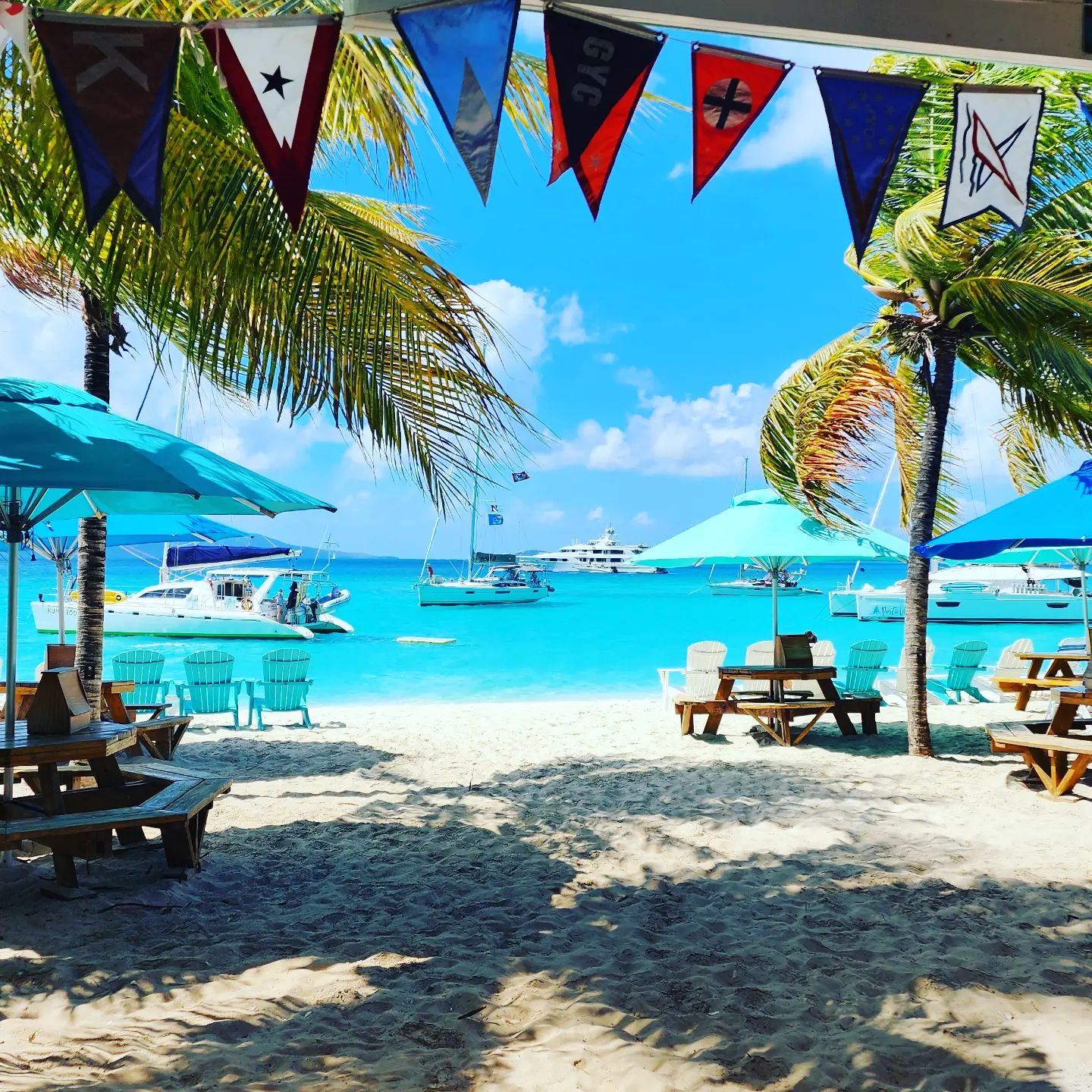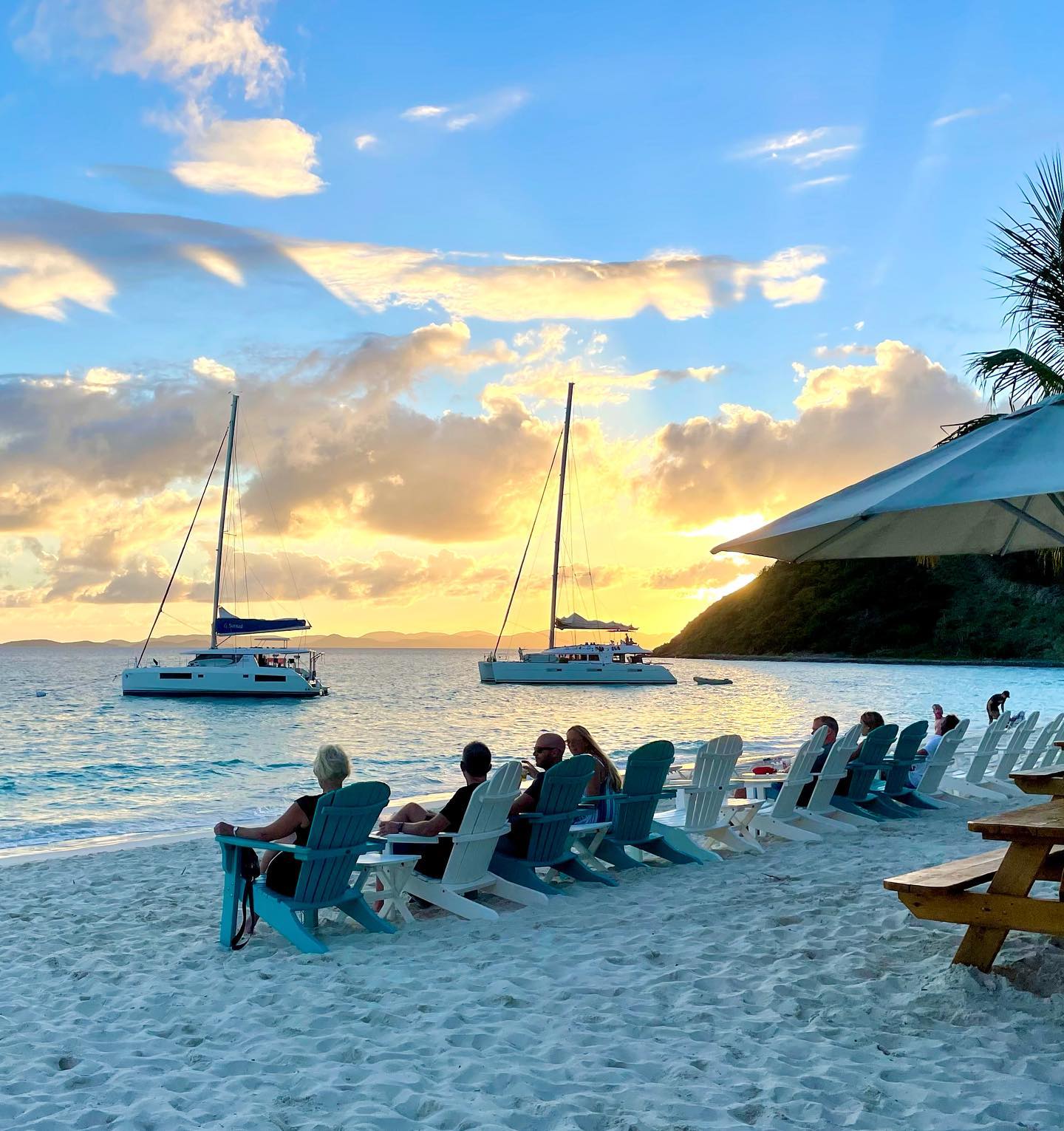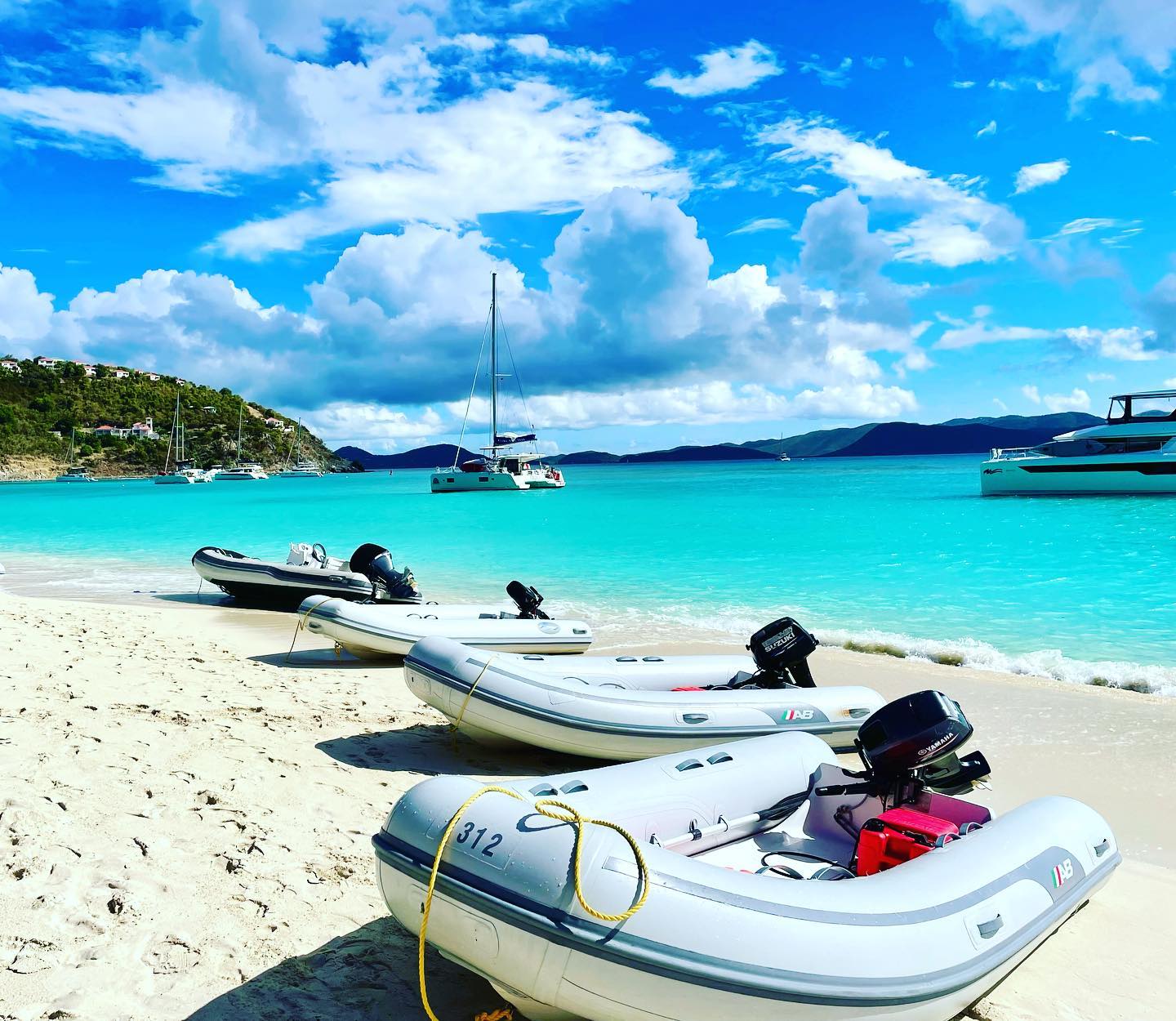 Great Harbour
Great Harbour in Jost Van Dyke has an authentic Caribbean feel that's not just for tourists.  Small bars & restaurants line the sandy strip of beach that serves as the community's main street.  While the island's main settlement may not have the unspoiled natural beauty of some popular beaches, it holds a quaint charm.  There are a few areas suited to swimming, with calm, shallow water perfect for children.  The main attraction is more about the beach scene!  This is the home of Foxys Beach Bar.  A great place for a sun downer, just before you return to Tortola for the evening.  The New Year's Eve party at Foxy's is the best place in the world to be on this evening of the year.  
Foxy's has been serving food & strong rum drinks to sailors & visitors since 1968.  Lunch & dinner daily, Friday & Saturday nights is the famous beach BBQ.  Sunday to Thursday, offers an a la carte menu.  Every day is a party at Foxy's & you never know who you'll meet or what you'll find.  The Foxhole is one of the most famous boutiques in the BVI, Foxy's wife of nearly 40 years, Tessa stocks branded Foxy's gear, gift items & men's & women's clothing.
SINCE 1968 
EVERYDAY IS A PARTY!
f: https://www.facebook.com/FoxysBVI
i: https://www.instagram.com/FoxysJVD/
e: TheFoxBox@FoxysBar.com
t: +1 284 442 3074
How to get to Foxy's:-
From St Thomas/St John - Ocean Dreams Water Taxi https://oceandreamswatertaxi.com/   Inter Island Ferry  https://www.interislandboatservices.com/
From West End Tortola - New Horizon Ferry https://newhorizonferry.com/events/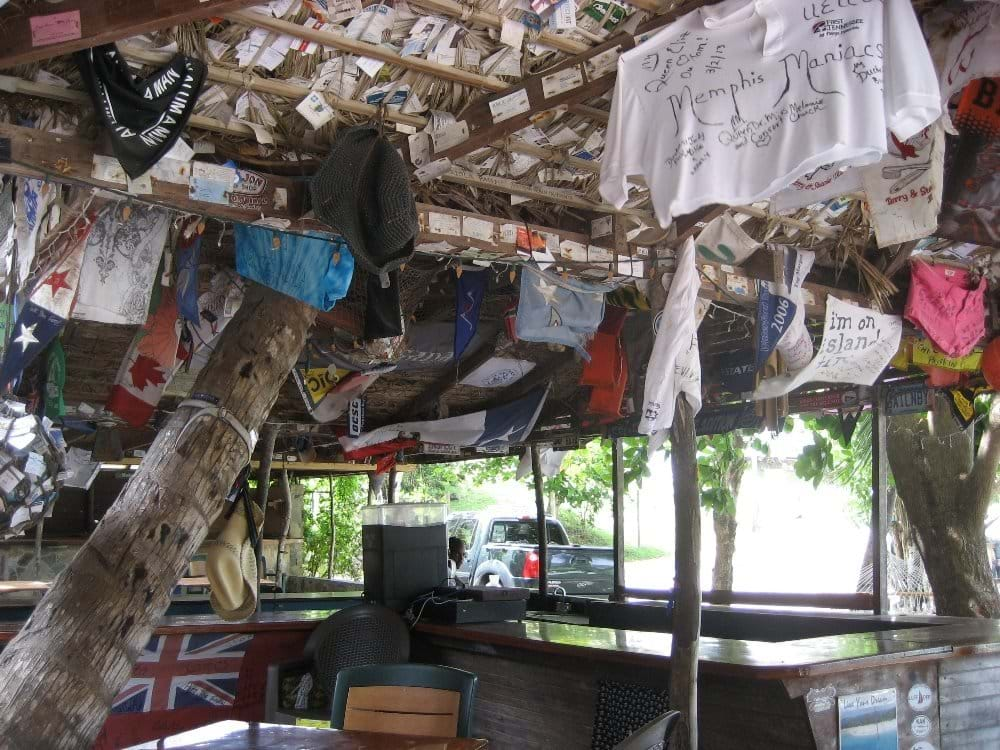 Ginger Island
As you enjoy the vista across the turquoise water of Sir Francis Drake Channel south of Tortola and you'll spy one of the last undeveloped privately held islands in the British Virgin Islands.  It rises dreamily from the sea, 250 acres of green hills & steep, rocky cliffs.  Ginger island has a reef formation around Ginger's heart-shaped bay which prevents all but the most experienced sailors from entering, thus guaranteeing seclusion for any new development.  But the incredibly healthy coral reefs set the stage for a world-class dive resort operation.  The scuba sites, on all sides with - Alice in Wonderland, one of BVI's most acclaimed dives, is off the south shore & filled with mushroom-shaped coral heads that provide shelter for moray eels and lobsters.  There are also ample areas around the island for snorkelers to enjoy the aquatic scenery.  This is a private island.
Marina Cay Island

Once upon a time, amidst the turquoise waters of the British Virgin Islands, a love story began on a small & enchanting island called Marina Cay.  It all started with Robb & Rodie White, a couple who stumbled upon this pristine paradise in 1937.  They instantly fell in love with the island's serene beauty & decided to stay.  Adventurous & resourceful, they overcame many challenges building their house on Marina Cay & creating a unique life amidst their stunning surroundings.  An accomplished author, Robb wrote of their experiences in his 1953 book, Our Virgin Island.  Sadly, the Whites failed to get a license to purchase the land from the BVI government, so they decided to return to the states.  The original house Robb & Rodie built still stands today.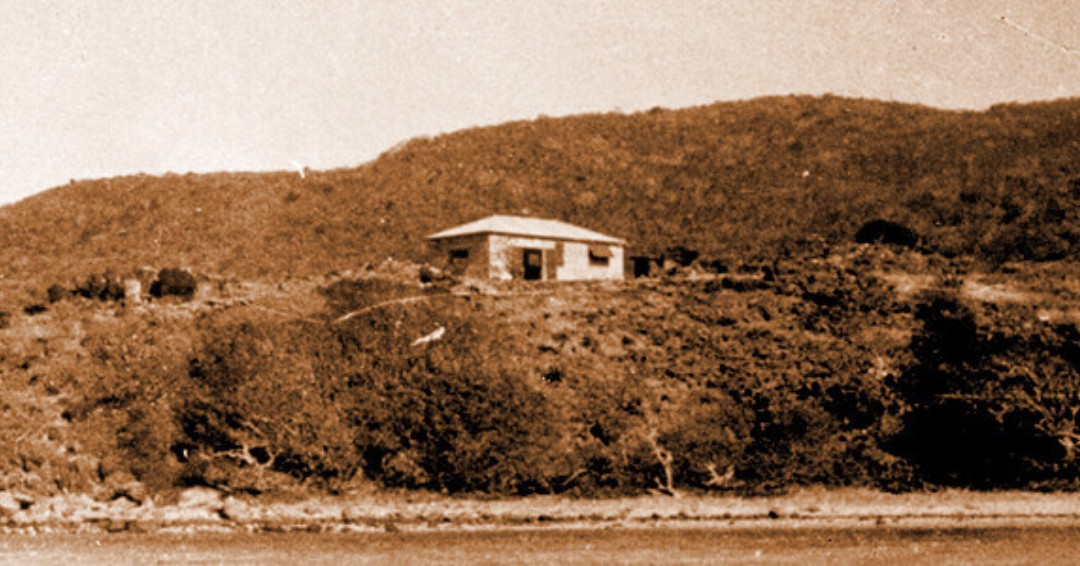 Marina Cay Bar & Grill on the island offers Cocktails inspired by Caribbean classics.  Flavour-packed island favourites, shareables and handhelds. Ice cold beer and a selection of wines are perfectly paired with a day of fun in the sun.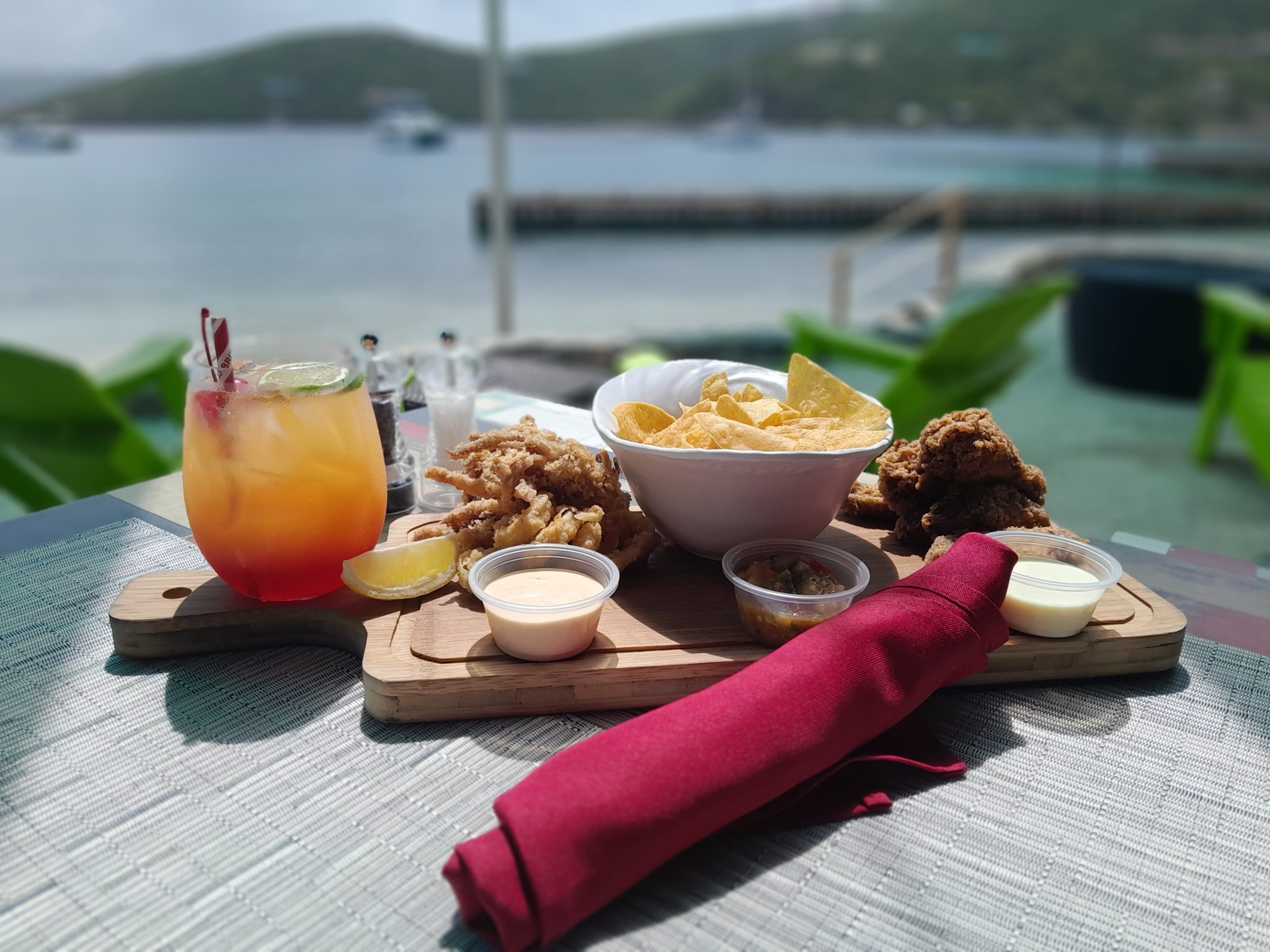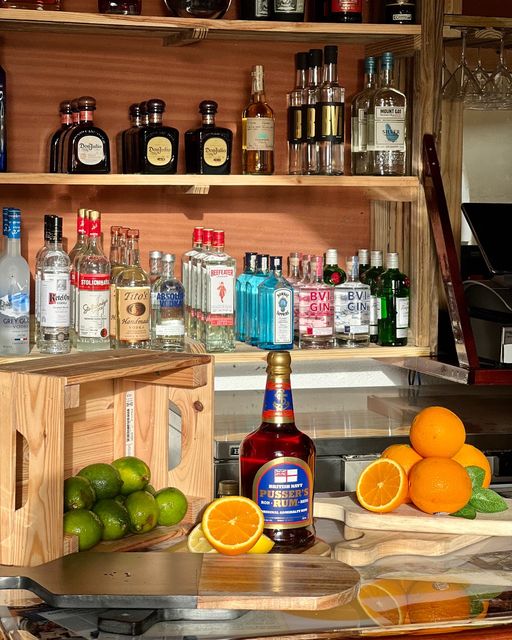 Marina Cay is proud to use BoatyBall, which allows boaters to pay for selected first come, first serve moorings.  These mooring balls are white with an orange BoatyBall sticker & also contain a three-letter code. The moorings can be paid for on the BoatyBall app & cost approx. $40 per night. Overnight moorings permitted.  Please do not anchor near the reef or close to the mooring field to make way for channel traffic.
Mosquito Island
Mosquito Island is an island off the coast of Virgin Gorda & has long been a favourite for scuba divers & sailors.  For many years the island was the location of a sail-in dive resort named Drake's Anchorage.  Sir Richard Branson purchased the island in 2007 for £10 million.  
Peter Island
(still under renovation)
Peter Island is a 720 hectares private island located in the British Virgin Islands. It is about 5 miles south-west from Road Town, Tortola. The island was named after Pieter Adriensen who was the brother of Abraham Adriensen, Patron of Tortola under the Dutch West India Company in the early 17th century.  This is the home of  Peter Island Resort & Spa..
There are some excellent beaches here, enjoy a quick ferry ride over from Road Town, Tortola and have a really great day with lunch at the hotel.   There are plenty of mooring spots, Peter Island is a full-service deep-water marina featuring 15 slips, 4 mooring balls & a 75 feet T-dock, it can accommodate yachts up to 170' long.
The island is predominately undeveloped but contains hiking & biking trails on which to discover the tropical flora & fauna indigenous to Peter Island.  The beaches face the Atlantic Ocean, the Caribbean Sea & the Sir Francis Drake Channel.  Two of the beaches (Honeymoon & White bay) are for use by guests only.  The island's biggest beach is Deadman's Bay, a mile-long crescent beach shaded by palm trees with a beach, bar & restaurant open to day boaters.  Deadman's Bay is said to be named for pirates that were marooned on neighbouring Dead Chest island & subsequently drowned swimming to Peter Island, their bodies washed up on shore. Great Harbour is a great place to snorkel and see turtles grazing on the sea bed.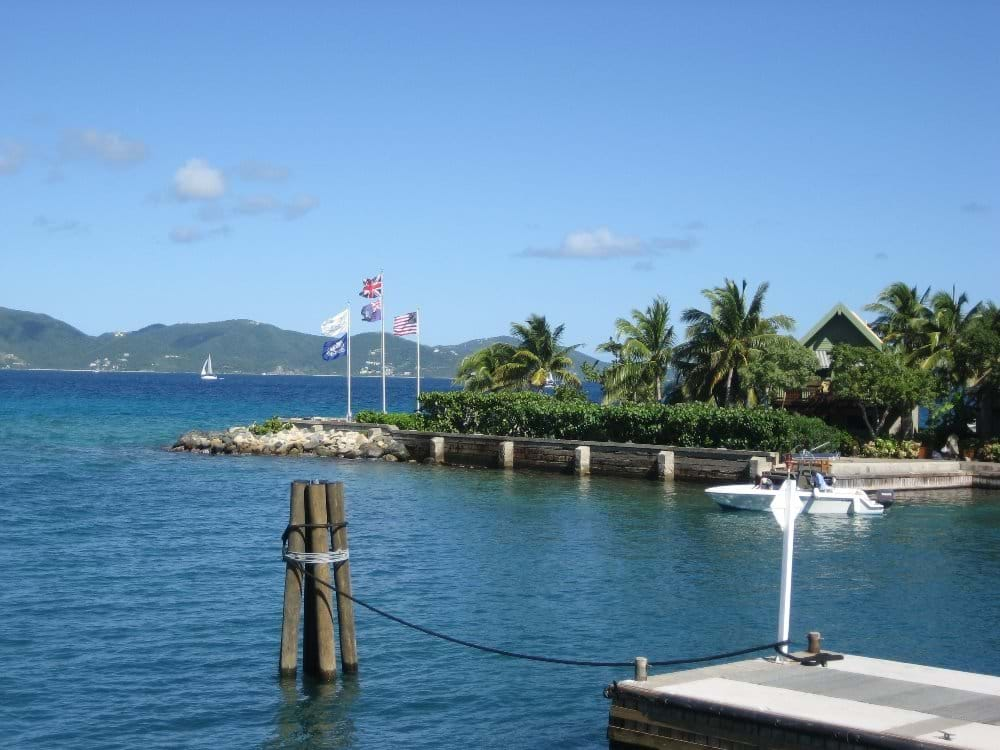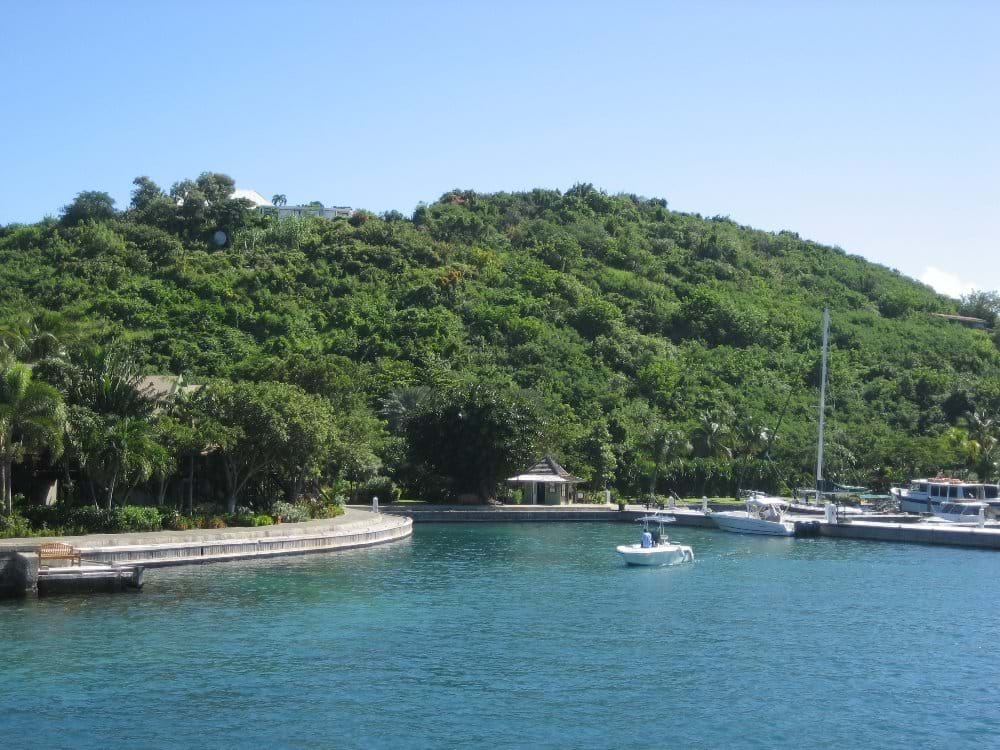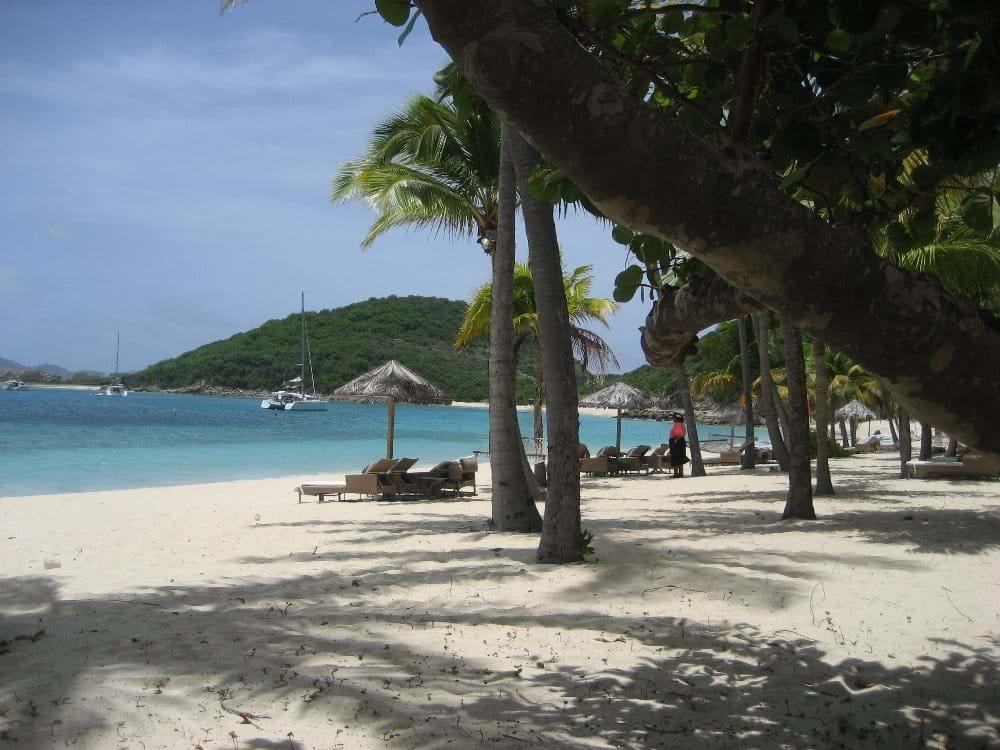 * pictures are from previous visit
Necker Island
Necker Island is a 30-hectare island in the British Virgin Islands just north of Virgin Gorda. The island is entirely owned by Sir Richard Branson, chairman of the Virgin Group.  The island has its own flock of flamingos. 
If you fancy a look around you can take a tour, Gumption's Nature Tours are back!- https://www.seaitcleartours.com/nature-tours  Several of the species you'll see on Necker include Rock Iguanas, giant tortoises, flamingos, lemurs, scarlet Ibis, cockatoos & others.  A member of the Necker animal team may also guide us on the tour as well to provide us with knowledge about the island.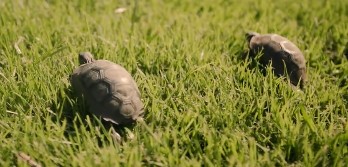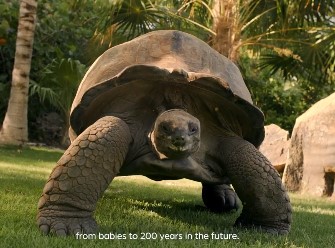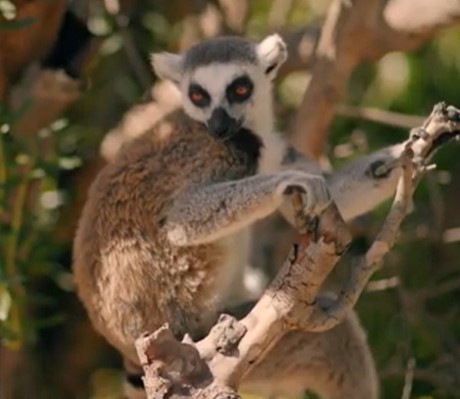 Norman Island
Norman Island is at the southern tip of the British Virgin Islands archipelago.  It is one of a number of islands reputed to be the inspiration for Robert Louis Stevenson's pirate novel Treasure Island.  This history-rich island is home to the Caves at Treasure Point, the Pirates Bight Beach Club & the infamous Willy T'S floating bar.  A short hike on the mountainside offers breath-taking views.  You can take a ferry ride to the The Pirates Bight Restaurant from Hannah Bay, or if you are out boating for the day, you can make this a pit stop...
w: https://www.piratesbight.com/     f:   https://www.facebook.com/normanIsland/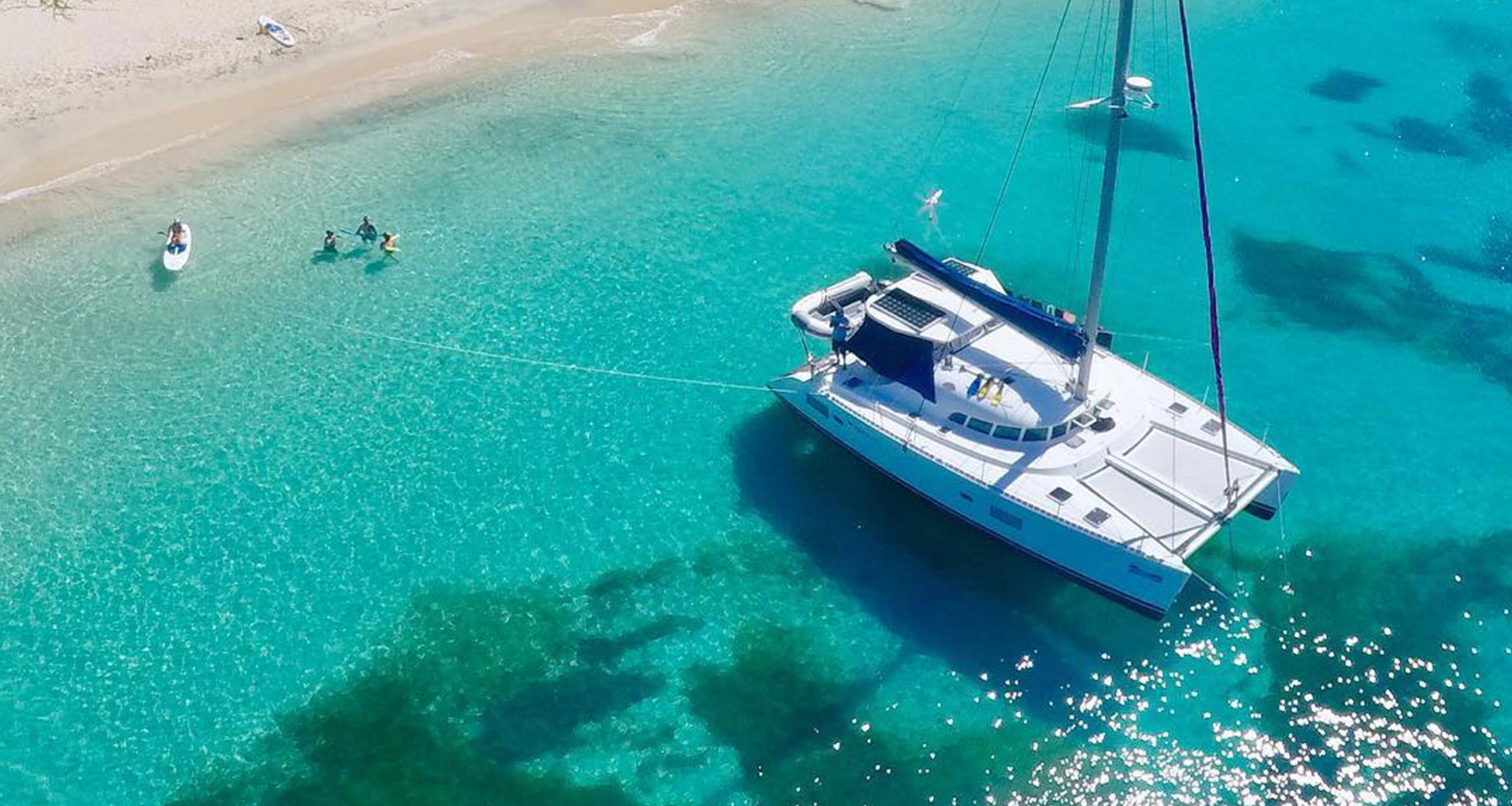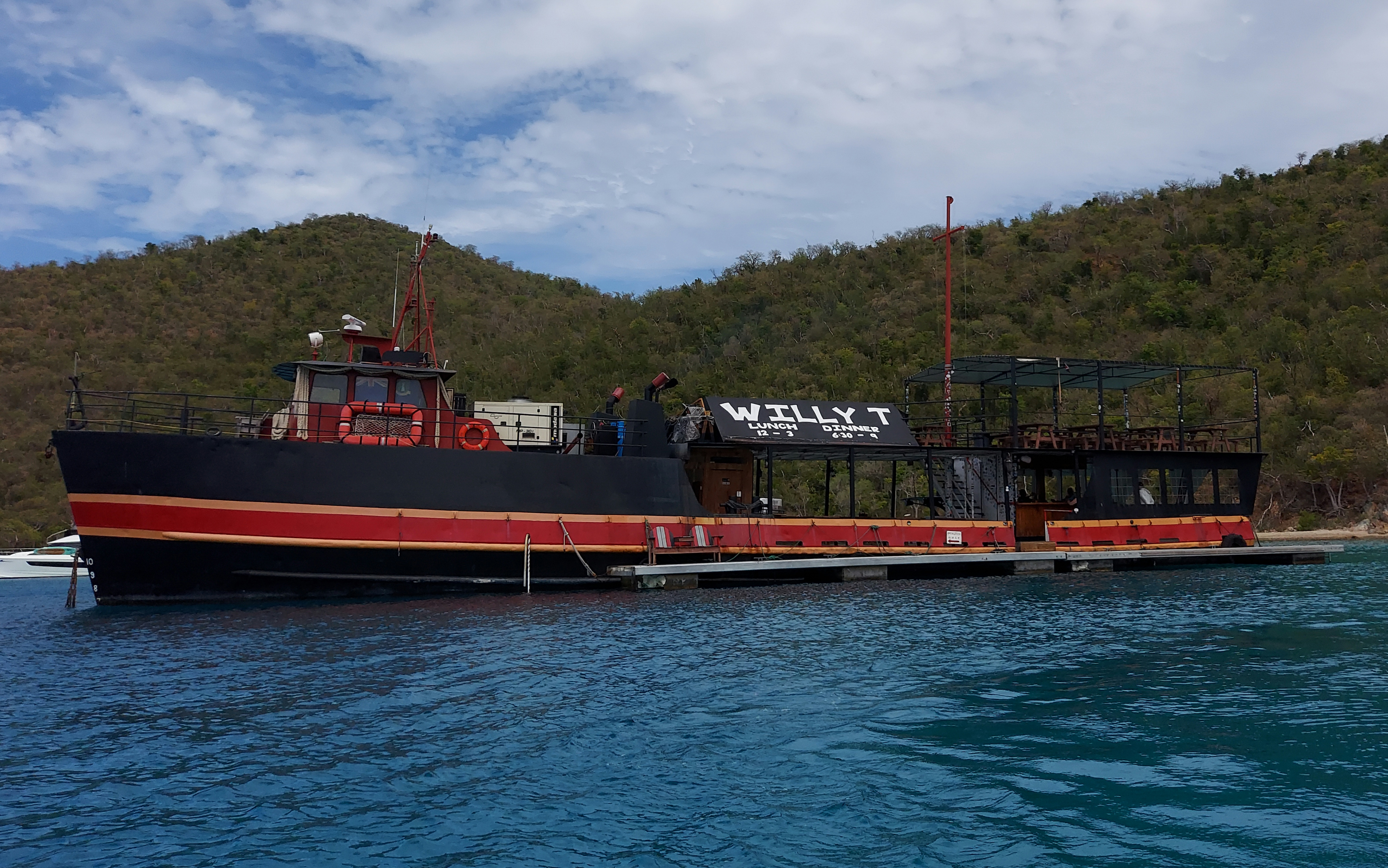 Prickly Pear
Prickly Pear is an uninhabited island of the British Virgin Islands.  Even though the island doesn't have permanent residents, it has a beach bar & recreational water sports facility on it. It is located on the north side of North Sound, opposite Virgin Gorda.  It has a long pristine stretch of white sand, calm water & a beach bar.   Enjoy playing at this Robinson Crusoe island for the day! This pint-sized outcrop is a popular destination when sailing through the BVI.   Prickly Pear was declared a British Virgin Islands National Park in 1988, meaning no further development of the island will be permitted, it is named after the Opuntia Repens flowering cactus, known as Prickly Pear, that populates this Caribbean island.
Salt Island
Salt Island is located about 5 miles South East of Road Town.  The island is named after its Salt Pond, which was once an important resource.  Salt Island is most notable for the wreck of the Royal Mail packet steamer RMS Rhone which sank in a hurricane on 29 October 1867 after she was driven back on Salt Island while attempting to head to safety at sea.  Most of the ship's crew were lost.  The wreck of the Rhone is one of the best scuba diving sites in the Caribbean, some of the underwater scenes in film The Deep were filmed in & around the wreck.  The island is often visited by yachts.  20 or more households lived here in the past but now there are only three or four derelict houses.
Sandy Cay
This can only be reached by boat, it is totally uninhabited. It's good to walk around & a great Robinson Crusoe Island, it is located between Tortola & Jost Van Dyke.  The island was owned by the Laurance Rockefeller Estate. On 1 May 2008, ownership of the island was transferred to the National Parks Trust of the Virgin Islands.  
The rocks on the island have a greenish colour from Copper Ore deposits. The island also contains a small salt pond in its centre, wildlife includes many hermit crabs.  
There is no beach bar or anything similar on the island, though it is a very popular stopping point for holidaymakers cruising on boats in the area. There is a small daytime mooring field on the leeward (southwest) side of the island.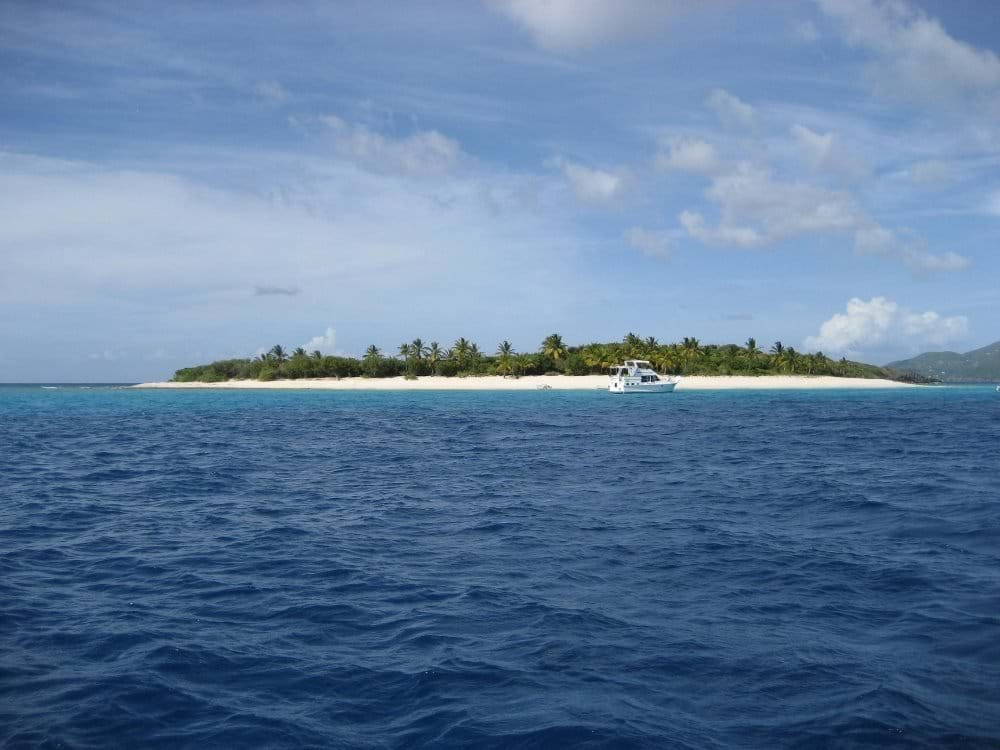 Scrub Island
Scrub Island is located just off Beef Island.  You take a boat from Trellis Bay dock to Scrub Island Marina.  Scrub Island is 1.6 miles long & made up of a total 230 acres which includes Big Scrub & Little Scrub. The mountainous island highest Eastern peak reaches 438 feet &  the highest Western peak reaches 313 feet.   Scrub Island is fringed by 3 beaches that shelve into the Caribbean Sea.  It features protected coves, nature trails & scenery, the island is virtually vehicle-free with resort shuttles serving as the primary form of transportation.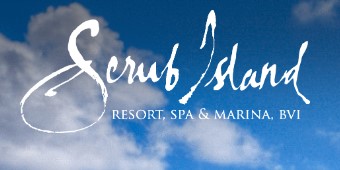 The Resort offers fine cuisine, panoramic vistas & the freshest local & imported ingredients in their restaurants.   Guests can enjoy a modern Caribbean cuisine with an American twist with a wide selection of dining options, ranging from gourmet fare to casual dining.  Discover delightful Caribbean staples or opt for a hand-cut premium aged steak or chop.  
w: https://www.scrubisland.com/dining/
f:  https://www.facebook.com/ScrubIsland
i:  https://www.instagram.com/scrubisland_bvi/
The Dogs Islands
The Dogs are a small group of islets among the British Virgin Islands. The islands originally received their names from sailors who heard barking when they moored there & assumed that they must be dogs. However, the barking noises were made by Caribbean monk seals.  The Dog Islands are situated about 6 miles North East off the main island of Tortola & about 2.5 miles off the North West of Virgin Gorda in the strait Sir Francis Drake Channel.  The uninhabited islets are of volcanic origin & have a total area of about 173 acres.  
The group consist of 5 islets: 
Great Dog Island, main islet, about 98 acres

George Dog Island, about 15 acres

West Dog Island, about 27 acres

A subgroup Seal Dogs about 1.8 mi North East off Great Dog Island with

East Seal Dog Island, about 2.2 acres &

Little Seal Dog Island (mostly called West Seal Dog), about 5.7 acres
Situated West off George Dog & within the same sub-group lies the small islet Cockroach Island