A wonderful luxury secluded property within a private hillside estate overlooking the beautiful Long Bay Beach.  This Caribbean villa rental has 2 pavilions which offer spacious living & plenty of deck space for you to relax, sunbath or whatever your pleasure is.  Alfresco has been finishes to a very high standard, with a swimming pool with virtual infinity edge offering a panoramic view of neighbouring islands Jost Van Dyke, Sandy Cay & onward to other Virgin Islands.  Alfresco is a fantastic vacation rental Caribbean property, for you to enjoy your stay.
You will enter the property through an imposing mahogany door into a mezzanine level which adjoins the living room with stunning views out to sea. Sweep down the curvaceous staircase into the living room & relax into one of the sumptuous sofas. There is a vast selection of channels on the 54" satellite TV, a good selection of DVDs can be watched on the DVD & the music system is right there too if you prefer some music to listen to, either using your own ipod/iphone or something from our collection.  The wonderful main deck is right outside where you can enjoy the fabulous vista, take a dip in the pool or simply enjoy Alfresco living with lunch around the table.  There is an umbrella for you to take in the breezes & enjoy the shade.
The mezzanine leads you to the Kitchen with its well-appointed high end units with granite counter-tops & stainless steel appliances.  Even the kitchen sink is a great place to look out at the amazing sea view.  Should you need any provisions for your arrival, just let us know & this can easily be arranged. The Dining Room beacons you from the kitchen with its majestic views of the islands. The glass & stone table is bespoke in this open air pavilion & gives a nice airy feeling to your dining experience. The dining area is also a great place at night which provides an elegant setting for dinner, whether you are cooking yourself or if you decide to bring a chef in.
From the Dining Room you have easy access down a curving opening arms staircase to the splendorous main deck, planters are filled with local palms, bird of paradise, heliconia, gingers & bougainvillea. Once at the pool, take a dip, enjoy the views & relax in the sun on the comfortable sun beds, there is an outdoor shower on the deck.  In the evening enjoy this area with a cocktail, watch the sun go down, marvel at the fabulous pool colour sequences (programme your personal colour favourites). You might want to rev it up a bit, put on some music & have some friends over you have met during your stay.  
All rooms have large sliding doors which disappear into the walls to open up the house, this offers open plan living & complete flexibility to move around Alfresco with ease. Plenty of books are available, if you don't finish one take it home, please leave one in its place so the next guest has some reading pleasure too. Board games are provided for an evening in.
The bedroom pavilion offers an upper level Master Suite. This has beautiful views of the islands & beyond from the balcony & spacious outdoor private deck. The bathroom is finished with a gorgeous stone Travertine & natural pebbles, the oversized shower offers you an invigorating experience. You can marvel at the wonderful wood ceiling as you look up from your king size bed handcrafted in reclaimed teak from Bali. You will be sleeping under Egyptian cotton percale which will give you a luxurious night's sleep.  If you stay in October, there is a wonderful Jacaranda tree full of cotton like flowers which cascades over the outdoor private terrace leading out from the bathroom.  There is also an extra single bed which can be used, should you wish to have one of the children in with you.
The second bedroom can be found at deck level & offers comfy easy access. You can choose either twins or a king size bed for this room depending on your needs.  Same Egyptian cotton for that perfect night's sleep.  Again this bathroom is finished in lovely stone Travertine & natural pebbles with beautifully bespoke mill work in the bathroom.  The private wrap around deck can be used as another area to relax & enjoy your stay. We have an extra single bed if this works better for a family stay or perhaps a 7th guest.
The third bedroom is very private & leads down from the main deck via steps to an outdoor space overlooking trees & landscape. You can enjoy the sea views & ocean sounds at night if you wish to. This bedroom has a low 4 poster Queen Bed with local art work to give a contemporary feel to this space.  Again luxury Egyptian cotton is featured throughout the property.  The bathroom is finished with stone Travertine and natural pebbles in your lovely spacious walk in shower. At Alfresco you can enjoy the privacy of this bedroom.  Ideal for 2 couples staying, so you have some privacy.
This property is easily accessible to Long Bay Beach if you want to drive or walk, up to you.  Smugglers Cove is around the corner (need to drive) unless you are fit!  There are local restaurants within driving distance of the property, on Long Bay Beach Tropical Fusion is the nearest restaurant, Sebastian's is just over the hill, you have The Sugar Mill restaurant just on from that & other local eateries, D'Coalpot restaurant is in Carrot Bay which is a fabulous place to eat locally.  Soper's Hole Marina is just 6 minutes ride away, and there's a local restaurant there where you can watch the sailors coming in after a day at sea.   You can also look around the marina & see all the larger yacht's moored up or just stopping by for some supplies. A nice place to relax.
Alfresco overlooks Long Bay Beach, neighbouring islands Jost Van Dyke & Sandy Cay within this private hillside estate.  The villa offers easy access to explore the beaches, restaurants, shops & bars.  Alfresco is one of the best of BVI Vacation Villas.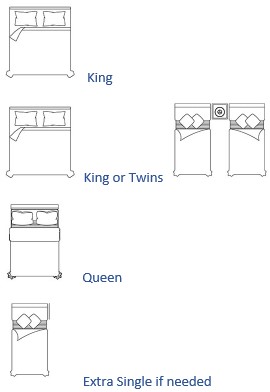 Here's some guest comments ...
"My wife and I have been to Tortola over a dozen times but this is the nicest location we've stayed at yet"
"Thank you for one of the best vacations I have ever been on"
"The villa exceeded all of my expectations, it was beautiful!"
"Jon and I have been coming to Tortola since 1996 and while we have loved all of the places we have stayed.. this is OUR now FAVORITE"! 
"Thank you for sharing your amazing beautiful villa.  We are considering this our best vacation ever.  Thank you for taking great care of us.  The villa is beautifully maintained."
"Our recent stay at Alfresco Villa was simply fantastic. We were met right outside the airport with the rental car, so arrival was seem less. First impression and view upon entering Alfresco villa, simply stunning. Master Bedroom view unparalleled. We spent most of our time enjoying the view from the upper level outside porch area. Villa pool best Villa pool we have had by far. Proximity to West End, Smugglers Cove, and Cane Garden Bay awesome. Visits to Myetts, Quitos, Bananakeet, Fish n' Lime, and D 'Best cup can't be missed"
"Alfresco is a fabulous villa and Tortola is beautiful.   We are so spoiled now that anywhere else will not be able to compare.  I know we will be back!   It was the most amazing week with our grown children.   Thank you!"
"Your BEAUTIFUL Alfresco provided a much needed retreat for all of us, especially my daughter, who is leaving for college soon. I haven't been able to take her on a tropical vacation since she was a baby and this just blew her mind. Such great memories! We hope to be regular customers!!"
"We had a wonderful stay at Alfresco. It's a gorgeous home and we felt very fortunate to be able to spend what felt like a very quick ten days there. We've been to the Bahamas a lot, the USVI some (but not at all in the last 10 years) and found Tortola to be a very inviting island with lots to discover. The house felt like home very rapidly and I can certainly see us returning there again if you would have us."
Guests for 2019 ....
"Allison - you are hereby awarded First Prize as the most helpful, timely, and thorough host I've ever encountered. THANK YOU for all your perspectives, tips, and updates. Your comments are all being placed in our Tortola file. I know we're all supposed to strive for living more in the moment. But just thinking about these trip details has me drifting off to our favorite Caribbean paradise!"